10 Financial Management Tools for Savvy College Students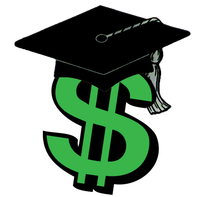 It's no secret that college is expensive. It helps tremendously when students have financial management plans, since they won't feel overwhelmed by college loans and the stress of having to deal with every day expenses without a blueprint. Learning how to manage finances is an immense help to students. Unfortunately, learning these skills proves to be harder than one would expect.
Luckily for college students (and parents alike) there are many tools available to students to aid them in managing their finances…" Click here to continuing read about the helpful tools.
Contact Nadine Underbrink, M.Ed today for college and scholarship complimentary consultation to make sure your financial plan is secure. 713.447.0064 or nadine@cash4college.net
Article written by JENNIFER TEMPLE