Best Cities for Recent Grads 2016
"College seniors are graduating to an improved jobs outlook: Employers plan to hire 11% more college graduates from the class of 2016 than they did for the class before, according to the National Association of Colleges and Employers.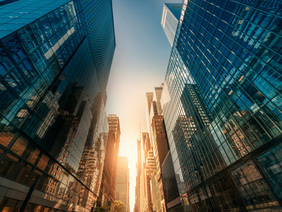 But location can play a huge role when these new graduates are ready to launch their careers. In some cases, they've got to be willing to move to a place where they have the best chance of snagging their dream job.
​
NerdWallet analyzed the 100 largest U.S. cities and ranked them according to the places that provide the best environments for college graduates who are just starting out. Our analysis focused on 2014 U.S. Census Bureau data covering job options, the age of the population, rent costs and median earnings, as well as December 2015 unemployment rates from the Bureau of Labor Statistics…"
I specialize in matching students to colleges/universities that best fit them . I look at the whole picture to help guide students find that solution. Call me today for a complimentary college & scholarship consultation.
P: 713-447-0064
E: nadine@cash4college.net
Article written by: by SREEKAR JASTHI & LAURA MCMULLEN