University of Texas in Austin – College of Fine Arts
Mission and Vision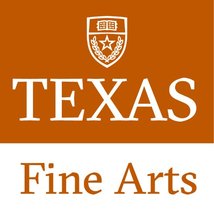 "The College of Fine Arts at The University of Texas at Austin prepares students for the creation, practice, study, criticism and teaching of the arts, in a context that emphasizes cultural diversity, community engagement and technical innovation.
​
The College is dedicated to advancing the arts through research and the creation of new work, preserving the past while striving to define the future of artistic traditions. It is committed to exploring the interrelationships among the arts and among other disciplines.
Through presenting performances and exhibitions, the College seeks to deepen the understanding of the arts, to expand audiences, and to enrich the quality of life at the university, in our community, our state, our nation and the world."
Programs and Research Centers
​"The College of Fine Arts and its departments and units offer many ways for students, faculty and the public to engage with the arts. Explore how you can get involved in our many programs and research centers.
To learn more about this college or more like it, contact us today via finearts@cash4college.net or 713.4470064. Our Fine Arts Coach is waiting to hear from you!
Information obtained from University of Texas – College of Fine Arts.