Acing the Internship: Your Guide to Finding, Applying For and Making the Most Out of Internships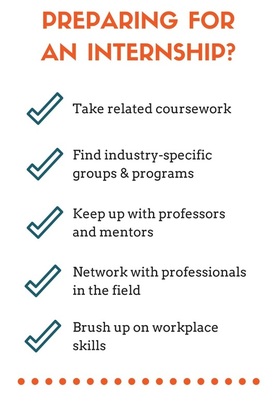 "For many students, summer is an opportunity to get ahead in the job search by applying for an internship. And these positions, from law to finance to medicine and beyond, are often highly coveted, making them extremely competitive.
However, there are tons of internships out there, from Fortune 500 companies to local businesses looking fill summer positions. And no matter what field you are going into, there are many different ways to find summer internships to gain experience and boost your resume.
With the help of some leading experts, including career coaches, college counselors and entrepreneurs, GoodCall is breaking down the internship application process into a few easy steps – and providing helpful tips for how to make the most of your internship experience.
Click here to continue reading about the 4 major steps in landing an Internship.
​Article written BY ABBY PERKINS