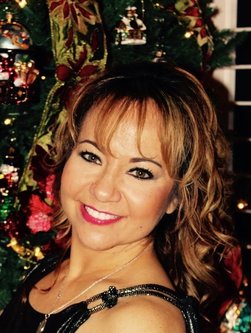 Theresa Diaz
Fine Arts Coach

Theresa has worked as a local Dance Instructor/Choreographer for the past twenty-eight years at Tammy Kim Dancers, Alvin, TX, and currently at Studio G Dance in Manvel, TX.  Her choreography has produced top award -winning routines at National Competitions including Creed by John Michael Talbot; If I Were A Rich Man from FIDDLER ON THE ROOF; Clumsy by Fergie; Coffee Break  from HOW TO SUCCEED IN BUSINESS WITHOUT REALLY TRYING; Too Darn Hot from KISS ME KATE; We Are In Love by Harry Connick, Jr.; The Hard Knock Life from ANNIE; and America from WEST SIDE STORY.
Theresa helped produce musicals at Alvin High School from 1990-2004, and acted as Assistant Director/Choreographer for GREASE, OKLAHOMA!, ANYTHING GOES, INTO THE WOODS, MY FAIR LADY, THE MUSIC MAN, ONCE UPON A MATTRESS, SHE LOVES ME, SUGAR, 42ND STREET, and KISS ME KATE.  Theresa runs a Musical Theater Club at St. Mary Catholic School in League City, TX, where she recently wrote, directed, and choreographed two mini-musicals titled, HOPE CARRIES US THROUGH and GIRLS SEEKING HAPPINESS.  Additionally, starting 2017, she will begin teaching dance at Texas A & M University Galveston. 

Theresa also holds a BA in Theology from the University of St. Thomas, Houston, TX, and is currently pursuing Graduate Certification from the Theology of the Body Institute in PA.  She has worked in Children's Ministry, Youth Ministry, and Adult Ministry for the past twenty years, and is presently the Director of Adult Ministry at St. Mary Catholic Church in League City, TX, and serves as Promoter/Lecturer of Theology of the Body throughout the Archdiocese of Galveston-Houston.

Theresa coaches students in voice, dance and acting.  She has said, "From the beginner to the advanced, they all have a place in art." She prepares students to compete for some of the most competitive university fine art departments throughout the country.
For more information on Fine Art Coaching, contact us via finearts@cash4college.net or 713.447.0064