How to Pay for College with Scholarships: The Complete Guide to Getting Free Money for School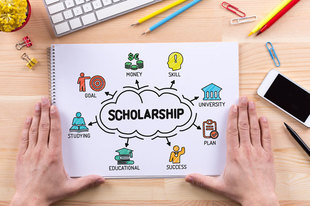 "How to Find the Right Scholarships. It's hard not to get overwhelmed by the sheer number of scholarships out there, and even harder to know where to start. The most important thing? Finding and applying for scholarships that are right for you.
​Too many students go for quantity over quality – they apply for tons of scholarships without considering whether they really qualify. In fact, according to a recent GoodCall survey, a third of scholarship providers say that up to 50% of applicants do not meet the requirements of their scholarships…"
Click here to continue reading the scholarship guide.
Contact me today to help you find & 'win' the right scholarships for you! The process is easy if you know what you are doing or if you have someone {like me} to know where to find them. 713.447.0064 or nadine@cash4college.net

Article written by: ABBY PERKINS